FinTech and the world
Ram Kumar RamaswamyMarch 18, 2021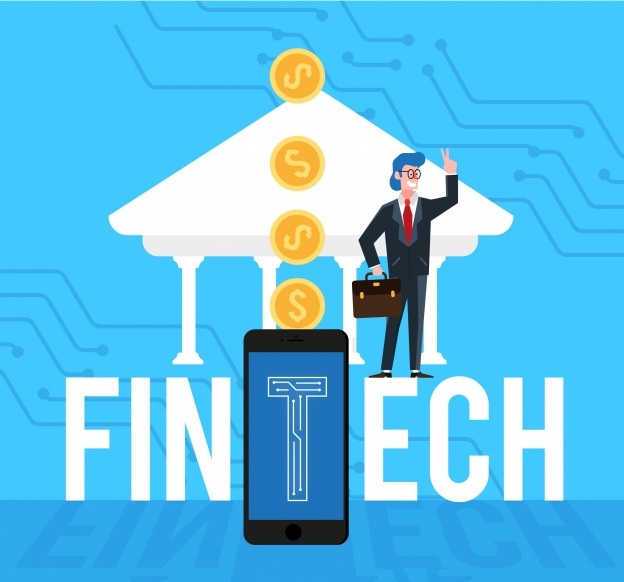 FinTech is a portmanteau of the words finance and technology. While the world of finance services centered around banks has always had technology infusion since the institution of banks, the general trend of technology absorption in the financial industry has always lagged. Compared to other industries, this lag in adoption has been due to the preference for maturity and stability over quick fixes and new fads. However, with the advancement of technology and the upping of reliability and security, further buoyed by widespread adoption and rise in trust, FinTech adoption has become the norm than exception across the BFSI industry (banking, financial services, and insurance sector).
At the crux of it, FinTech refers to any tech enablement in the financial sphere that offers Internet-based and application-oriented products that are more user-friendly, efficient, easy, transparent, and automated to provide instant results without the need to wait for anything. This goes hand-in-hand with connecting the dots to unlock new linkages between data pockets that would otherwise wallow in silos. FinTech products and innovations are thus the magic potions that unlock new doors in a maze of a building that is the banking system, to enable different ways of interacting with financial data. Of course, it goes without saying that none of these happens without the explicit customer consent and at the highest level of cybersecurity.
Broadly, there are six different categories within FinTechs, namely: digital payments, alternative lending technologies, InsurTech (for the insurance sector), InvestmentTech (assets management), RegTech (regulation and compliance technology), and BankTech (miscellaneous technologies that lie beyond the ambit of the above five categories). Across the board, all these categories are tied together with the threads of latest technology, cloud, and APIs (application programming interface) for automation and scalable execution. 
India and FinTech
Indian FinTechs have narrowed the gap from days to minutes for a typical financial service such as a loan disbursement. All these changes have come into force in little less than a decade, creating a major upheaval in every industry, especially the ecommerce industry. A 2018 report on the future of FinTech in India published in India Briefing notes that the average turnaround time for a loan to process at a traditional bank was at 28 days before digitization, and 1 day after digitization. And the same loan from a FinTech startup stood at an impressive 1 to 10 minutes bracket, increasing convenience manifold, driving adoption and demand for loans across sectors, especially for ecommerce purchases.
Covid-19 and FinTech
The Covid-19 pandemic has interrupted the finance ecosystem like no other global event in the past century. With strong international money flows, multi-layered lending and collections through multiple channels across multiple geographies and demographics, everyone was in a rude shock when the lockdowns were imposed. The World Trade Organization says that 90 percent of all global trade today is dependent upon bank intermediation to enable payments and financing across sectors. Also, the pandemic-inflicted global trade financing gap rose to a whopping $1.5 billion in 2020, impacting cash flows, and recovery cycles.  The only way out was to go all-out on digital banking, and FinTech innovations rose to the occasion to save the day. 
Digital cash flow enablement, and real time and centralized data management helped companies in the BFSI sector stay in the know, and respond well to tackle the emerging scenarios, such as optimizing receivables. Banks that survived the pandemic were the ones that were successful in uniting their range of services under a single umbrella through FinTech capabilities, such as adopting open API solutions that enable ultimate flexibility and elasticity in financial operations. The pandemic also catapulted digital payments through cashless and contactless means, peer-to-peer lending, and e-KYC technologies that together eliminated the need to visit a physical bank. High penetration of mobile Internet users, and the shift of markets to young, digital-friendly demographics also helped tide over the troubles.
Disrupt, Augment, or Replace? 
Much has been written about how FinTech services, fuelled by next generational shifts in cloud delivery, enhanced security, and the power of APIs (application programming interface) could replace banks and make them obsolete. They said this in the first decade of this century, the second, and continue to do so into the third. However, evidence indicates otherwise – that banks have not lost their sheen as powerhouses of trust, accessibility, and human relevance, which make them absorb every stride in FinTech, and not get sidelined, or replaced by such innovations. The accelerated move to cloud computing, mobile banking, and third party integrations has spurred a variety of cross-linked products in the banking industry that are blooming thanks to FinTech innovations. It seems to be another story of doom gone bust, thanks to the resilience and leadership by banks worldwide.
FinTech is all about Convenience
When was the last time you visited the bank? Wait, answer this first – How does your bank pass book look? Alright, don't answer that before you answer this: Where is your cheque book? If you don't remember these three, you are most likely to be a millennial (born 1980 and after), or the Generation Z (post millennials, born after 2000). These generations are upwardly mobile, and are smart (lazy, if you look at it the other way!) and are happy to avoid any trip to a physical place when the same can be effected through a connected device. 
Millennial Banking has been a catchphrase that is more than a decade old, and has featured in most banks' publications, conferences, deliberations, and policy-led initiatives. Especially in the last decade, almost every bank, big or small, nationalized or privately owned have all released products buoyed by this tectonic shift in bank usage. Any banking interaction, or the availing of a financial service has been offered online, with more and more middle processes eliminated to give a smooth, click and swipe experience to the discerning consumer.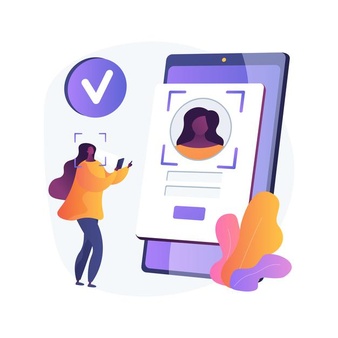 Financial Inclusion and Sustainability
Whenever press coverage screams sustainable finance, microfunding, 10x innovation in finance, and words such as 'leapfrog', 'quantum leap', or 'exponential growth in scale', it is usually made possible by FinTech innovations. In India, the much acknowledged success story of the holy trinity of JAM – Jan Dhan, Aadhaar, and Mobile is proof for the deft policy-led progress that fully exploited the power of FinTech.  
A 2017 publication by Morgan Stanley praised India's reforms, laying emphasis on two major initiatives: digitizing India's predominantly cash-based informal economy, and reforming India's archaic tax system. Published by the bank's research wing, the authors observe that together, these breakthroughs have the potential to amplify the nation's financial stability, making it one of the world's fastest growing economies. More recently, the JAM trinity and India's advanced FinTech landscape has been the reason behind the country's resilience during the unprecedented lockdown and economic stasis due to the Covid-19 pandemic. 
Aadhaar's story began in the late 2000s, and faced both bouquets and brickbats when it launched in 2010. A book, Aadhaar – the biometric history of India's 12 digit revolution, captures an interesting anecdote. When the team was busy searching for a pan-Indian name to give to the hitherto UIDAI project, one of the top members of the team was in a Rajasthan village in north India. At a tribal gathering, an elderly man said, 'pehchan hi toh jeevan ka aadhaar hai' – that translates to 'Identity is, after all, the foundation of life.'. Since the word was already present across different lexicons in all states of India, the team decided to name the project so. 
There was no looking back, since year after year, the government did all it could to move the legislation one step ahead in favour of increased digitization in the financial sphere in order to ensure that the last mile was covered – be it direct benefits transfer, or the enablement of loans. In 2014, the catchphrase of JAM entered the media wires as India had moved to link the identity with banking accounts and enabled them through mobile connectivity. 
The results of JAM have been a stunning success, especially in terms of plugging the leaks in the system. It has indeed come a long way since 1985, when the Prime Minister of India Rajiv Gandhi admitted that of every rupee released by the government for public welfare, only 15 paise (15 percent) reached the beneficiaries, losing an unforgivable 85 percent of the money on the way to corruption and systemic delays. 
An empirical study of JAM published in the International Journal of Banking, Risk, and Insurance notes that the perceived level of inclusion across the board with respect to the effectiveness of JAM has been strongly correlated. In simpler words, the success is as real as it has been perceived. Also, India's simplified interface to transfer money, called UPI (unified payments interface) has been a major mover and shaker in the FinTech world. In January 2021 alone, India saw 2.3 billion UPI transactions worth Rs 4.2 trillion, according to NITI Aayog.
FinTech as a service
FinTech as a service is the enablement of financial service integrations by FinTechs to banks, typically through the purchase of APIs to enable new features for the customers. Relatively new, FinTech-as-a-service, or FaaS is an emerging avenue of collaboration between banks and FinTech companies, that enables instant integrations to suit changing needs. By offering a product that is situated outside their core competencies through FaaS enablers, BFSI companies are able to delight their customers and provide the best that is available at any moment in time, boosting customer retention, and expansion. That is why FaaS is a win-win for both the BFSI sector and the innovative FinTech companies alike.
There are two sides that favour the rise of FaaS. On the one hand, we have a FinTech ecosystem that is still suffering growth pains. The modern FinTech ecosystem is often split, disjointed, and replete with errors and inefficiencies. It makes it double difficult for innovations without a flexible glue, or rather a platform, or a way of working that brings FinTech services to banks to experience, use, subscribe, or disengage on the go, paying for only that which is used. A modular sort of functioning. 
This is where FaaS brings a new dimension to the BFSI sector, as it answers the build vs buy dilemma. While banks have built their own systems, resulting in silos, complexities and inefficient across-the-board integrations, FaaS enables a cloud-based, API powered platform-based approach that links the latest and the greatest innovations in the FinTech space with the legacy of the BFSI sector's behemoths. FaaS at its core is powered through a unified approach to the tech stack, an easy user-experience for both sides to engage with each other, and a global outreach through which FaaS companies extend their wings to cover the best in terms of financial technology and bring them on to a single platter for the BFSI clients to partake. 
Personal Finance and Commercial Finance and FinTech
Only about 6 percent of the world's banking customers own a credit card. However, the world of instant credit has burgeoned, thanks to FinTech innovations, such as pay later schemes, EMI enablements, and PoS-based offerings are all possible today, thanks to FinTech innovations. As the net widens, more and more customers around the world are now getting included in the formal banking sector and economy.
Future of FinTech
The SME (small and medium enterprises) sector is huge in countries such as India, and there are several SME specific lending platforms for both short and long term capital needs. With FinTech, end-to-end digitization enhances the user experience by cutting short disbursal time by a couple of days, ro even shorter.
Although FinTech startups have always pushed the boundaries and spurred a lot of innovations in traditional banks for them to evolve digitally, FinTech has not yet been able to replace banks. At best, FinTech startups have become enablers as vendors to banks to set up a new hack or trick to make the customer smile more. On the other hand, FinTechs such as Paytm have blossomed into payments banks, and several other companies are in tow for a full banking license, which remains a hot topic of discussion as we write this blog in early 2021. Therefore, it is clear that FinTechs should aim to continue working closely with the banking sector through hybrid models, and understand that they could never replace the relevance and might of the establishment.
New age startups based on alternative currencies such as the decentralized ledger-based Bitcoin have yet to win the trust of the customers, and are miles away from being accepted by central banks, including in India. 
Related Posts
Why banks must warm up to APIs?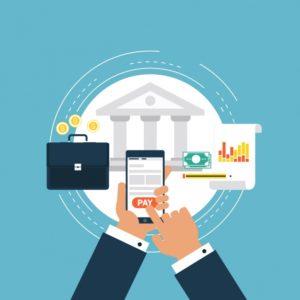 After enough has been written about the benefits of using APIs for banks, only one pertinent question remains: It now Read more
Transforming digital lending through APIs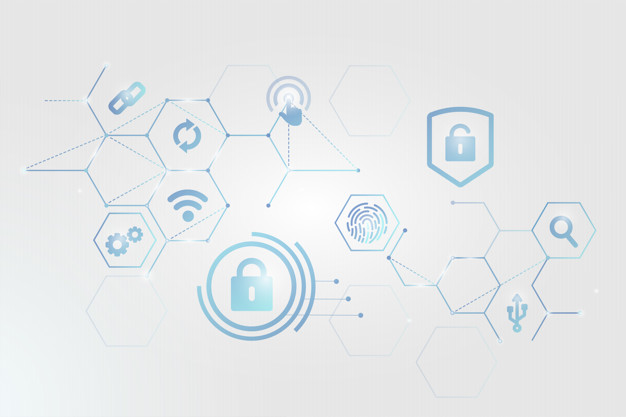 Platformable, a consulting firm that helps companies and public bodies generate value through the use of APIs, recently published stats Read more